Search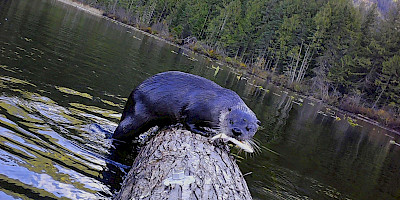 Box Lake (near Nakusp) Western Painted Turtle Basking Habitat Enhancement
Box Lake, Nakusp BC
The main purpose of the habitat enhancement was to provide key basking and thermoregulation structures for the Western Painted Turtle population in Box Lake. This project involved installing anchored cedar logs, separated from the lake...
Learn More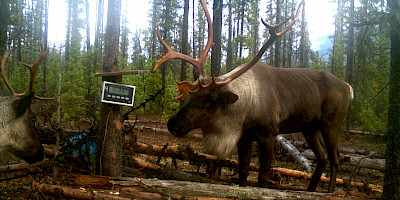 Supplemental Feeding of Kennedy Siding Caribou Project
Kennedy Siding caribou herd range; central British Columbia Canada
Doug uses camera traps at feeding stations (currently in year 6) to census caribou in the Kennedy Siding Herd in central British Columbia. Photographs allow him to identify each caribou by their unique antler morphology. The process needs...
Learn More