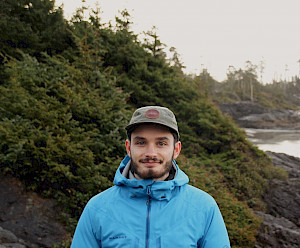 Mitch Fennell is an MSc student in UBC's Wildlife Coexistence Lab, focussed on studying interactions between human recreation and wildlife communities in BC's protected areas. Mitch has past experience investigating mesocarnivore populations in the lower mainland, studying predation using GPS movement data in Banff, and working to mitigate and respond to human-wildlife conflict incidents. He currently uses camera traps to investigate anthropogenic effects on habitat use across a range of species and landscapes, while also integrating machine learning techniques for automated image classification.
Affiliations: UBC Wildlife Coexistence Lab
Species Studied: All; Mountain Goat
Projects
A grid of roughly 50 cameras is being deployed within Cathedral Provincial Park in the Okanagan-Similkameen to produce a species inventory, investigate recreation impacts on wildlife, and provide information on a population of mountain...