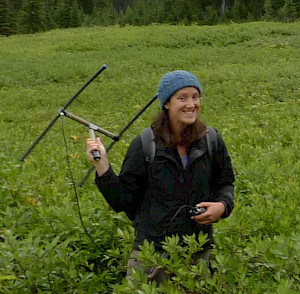 Laura leads the Caribou Program at fRI Research, Hinton, Alberta. The Caribou Program team works with partners across sectors to carry out applied research on caribou recovery and conservation.
Affiliations: fRI Research
Species Studied: Black Bear; Canada Lynx; Caribou; Cougar; Coyote; Elk; Grey Wolf; Grizzly Bear; Moose; Mule Deer; White-Tailed Deer
Projects
Declines of woodland caribou are linked to human-caused landscape changes that convert mature forests to early seral stands. Early seral stands provide abundant forage that support high populations of primary prey (e.g., deer, moose, and...