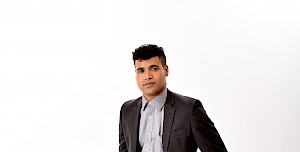 Jaylen Bastos is a Quuer Black and Latinx scientist whose work centers around urban conservation, animal behavior and human-wildlife coexistence. He Is a graduate of the University of British Columbia's Natural Resource Conservation Undergraduate program with a specialization in science and management. Currently, Jaylen is serving as one of the principal investigators for SCBC's Vancouver Cat Count camera trap project. In addition to the Vancouver Cat Count, Jaylen is currently working towards his Masters, and will be using his Vancouver camera trap network to answer questions about urban animal behavior, cognition and coexistence strategies.
Affiliations: SCBC; UNIVERSITY OF BRITISH COLUMBIA; City of Vancouver
Species Studied: Common Raccoon; Coyote; Skunk spp.