Tucked away at the northern edge of Metro Vancouver lies Widgeon Marsh Regional Park. Widgeon Marsh is part of the largest freshwater marsh in southwest British Columbia and provides important winter habitat for water birds, spawning and rearing habitat for coho, chum, cutthroat trout, and steelhead, and year-round habitat for a variety of bird and mammal species. Its position in the midst of numerous protected areas provides important landscape connectivity for many wildlife species.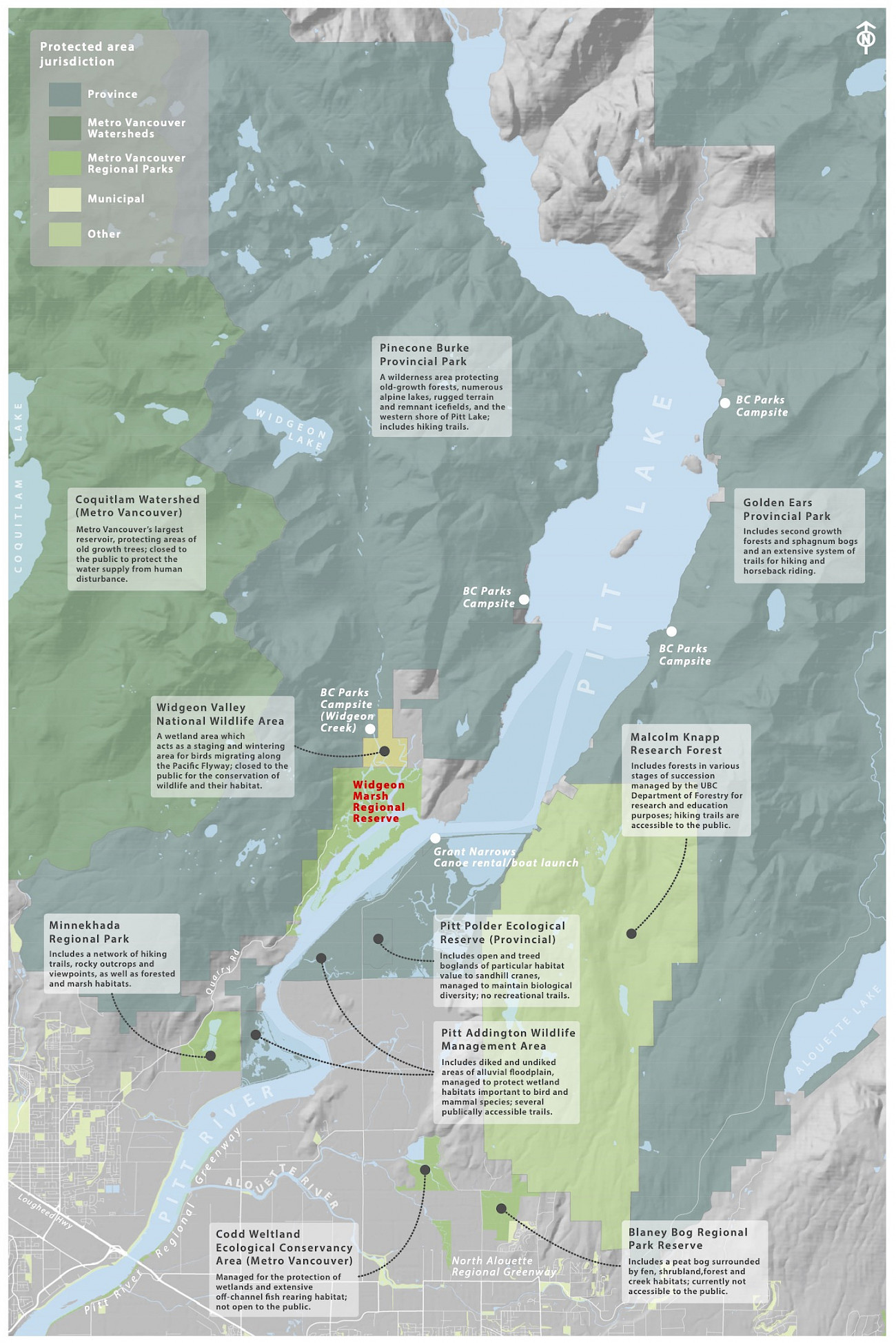 The 621 hectares of Widgeon Marsh Regional Park were acquired collaboratively between Metro Vancouver Regional District, the Nature Trust of BC, and Ducks Unlimited in the early to mid-1990s and the area has been closed to public access to allow for park planning and to secure funding to build park infrastructure.  Metro Vancouver is now in the process of developing a detailed park plan which will protect cultural resources and conserve and enhance important habitats while creating opportunities for the public to experience and enjoy the park's ecology and landscapes. 
Since acquisition, visitors to the park have primarily been researchers, youth and naturalist groups, and the commercial film industry.  The effect of human activity on wildlife use and movements in recent years is thought to have been low relative to what may occur once the park is open to the public.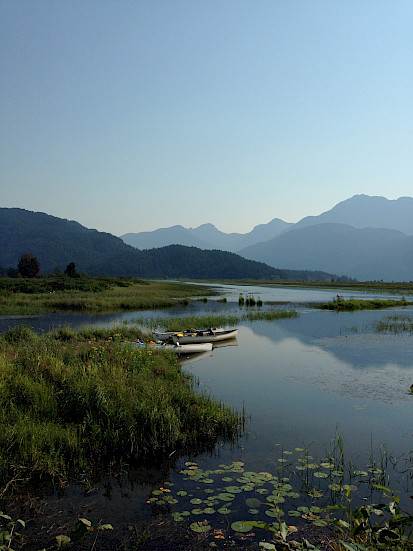 In 2018 and 2019, a wildlife camera study was conducted to assess how sites identified in the concept plan for trails and other public amenities were used by wildlife.  Camera trap data indicated that large- and meso-carnivore species richness in the park was relatively high and that some areas initially considered for public access were important travel and foraging areas.  The concept plan for the park was adjusted to redirect and concentrate public use to an area representing only 6% of the available landscape.   
As the park is not yet open, Regional Parks took advantage of the unique opportunity of having a "closed" park to learn more about wildlife species diversity, movement patterns, and to establish a baseline of wildlife usage prior to increased public access. In early 2021 regional park staff identified and mapped the major upland and wetland game trails. In the summer and fall, 21 camera traps were placed along some of these game trails as well as locations along the park service road to measure relative use of available travel corridor options by wildlife species.  As part of the study, a variety of parameters potentially important in understanding site selection by wildlife will be measured and correlated to camera trap data.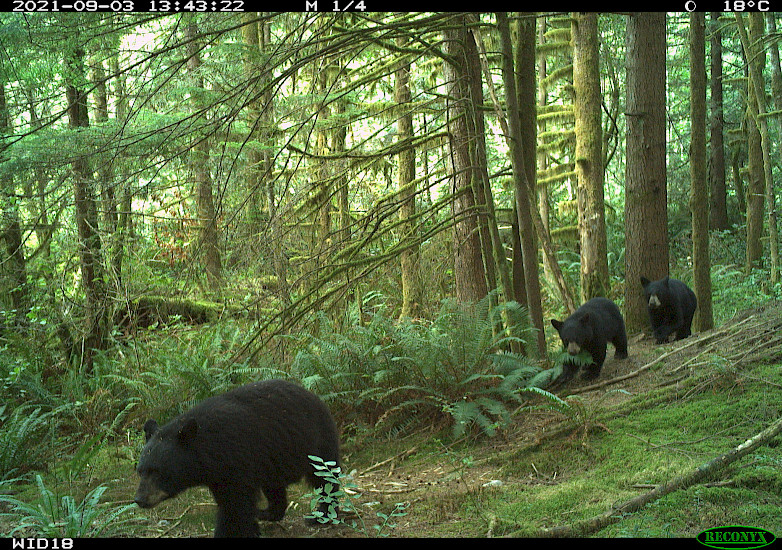 Metro Vancouver's intent is to monitor wildlife diversity and movement patterns for several years after park opening. The goal of the study is to evaluate how opening the regional park to public access affects wildlife species diversity, abundance, and temporal and spatial movement patterns. This information can help to reduce negative impacts on wildlife and minimize human-wildlife conflict.  Results from this study will also be used to inform the development of other newly acquired park lands so that negative impacts to wildlife might be mitigated.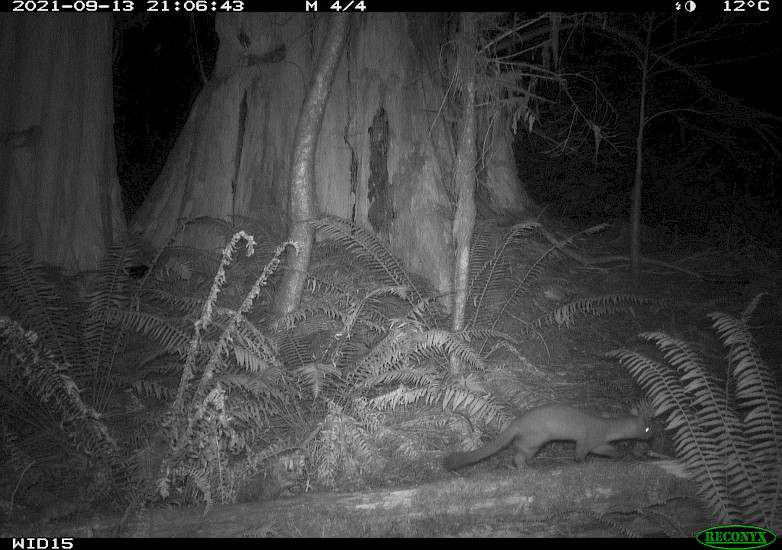 Written by Brian Titaro, Natural Resource Management Technician (Brian.Titaro@metrovancouver.org) and Markus Merkens, Natural Resource Management Specialist (Markus.Merkens@metrovancouver.org) at Metro Vancouver Regional Parks.