Grande Cache is a small hamlet located adjacent to Willmore Wilderness Park, in the Rocky Mountain and Foothills natural regions of western Alberta. The area includes river valleys, rolling foothills, grassy meadows and mixed forests of aspen, lodgepole pine, white spruce and balsam poplar. The area is home to woodland caribou, bull trout, Arctic grayling, moose, elk, grizzly and black bears, barred owl, lynx and cougars, and wolverine. Additionally, Willmore Wilderness Park alone comprises nearly 20% of Alberta's mountain goat and bighorn sheep population, respectively. Moreover, the Rocky Mountain natural region alone holds approximately 65% of Alberta's rare vascular plants.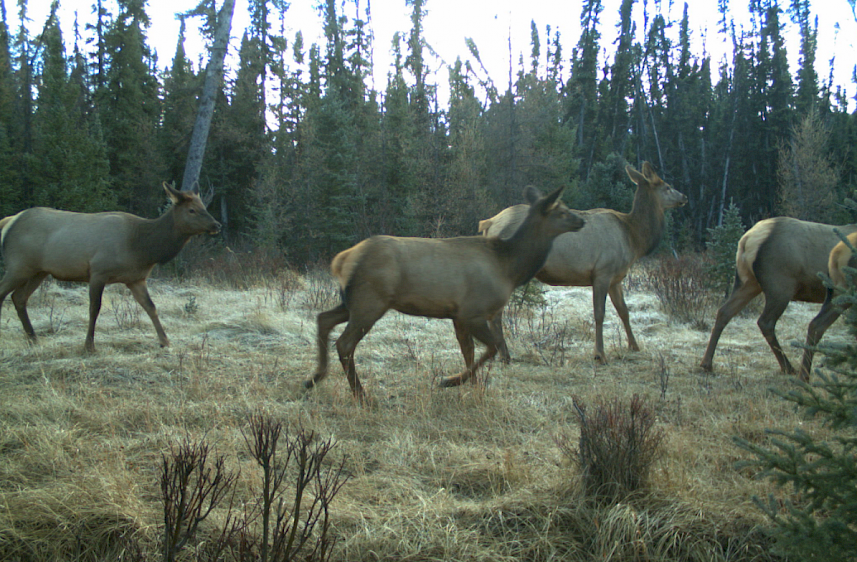 Given the panoramic mountain views, clear streams and endless adventure opportunities, Grande Cache public lands and Willmore Wilderness Park see an increasing number of visitors annually – and this is growing. Recreation use across the area includes hiking and horseback riding, off-highway vehicle and even Jeep use, e-biking and more. While adventure awaits, recreational land use is not without its impacts. Given the increasing need consider ecologically-sustainable recreational opportunities, as well as attend to human safety and visitor desires, Alberta Environment and Parks together with Alberta Biodiversity Monitoring Institute, are using remote cameras to understand human use across the landscape and how this may affect wildlife and habitat. This is a multi-year project and there are plans in place to deploy additional cameras to further understand wildlife response to human recreational activities in the area.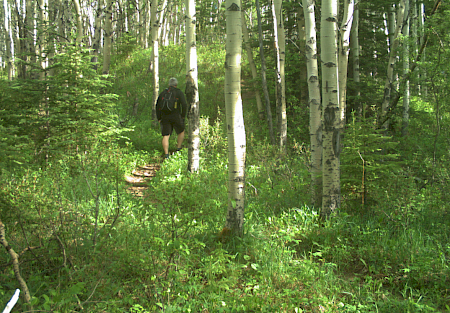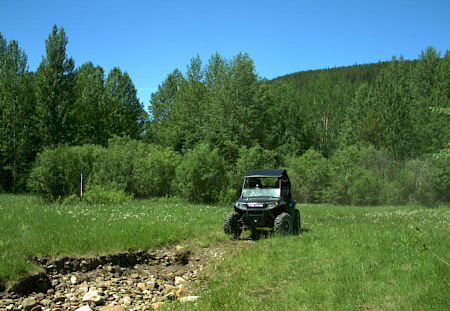 To date, 41 remote cameras have been deployed across the area, focusing on trails and recreational staging locations, collecting human use data over the next several years. Based on very preliminary findings upon reviewing the data to date, we have observed fairly distinctive wildlife avoidance patterns on trails during peak human use times (e.g., June through to October). Preliminary data also indicates which trails are most popular by use type, with the top three uses including hiking, horseback riding and off-highway vehicles. Additionally, our data can be used for educational outreach purposes, particularly with regards to bear safety and recreation. Overall the information we collect will help provide input into how and where recreation planning and management should occur across public lands and parks, while considering the conservation values and needs of wildlife and ecosystems.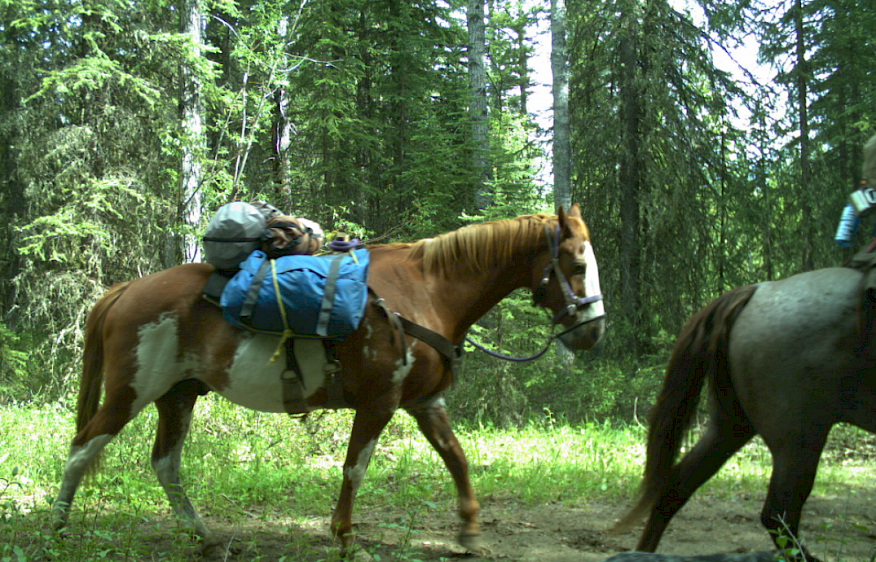 Written by Courtney Hughes, Biodiversity & Landscape Specialist, Alberta Environment and Parks (courtney.hughes@gov.ab.ca). Project team includes Rolanda Steenweg, Marcus Becker, Bonnie Hood, Catrina Beggs, Reg Arbuckle and Wendy Harrison.