Protected areas are commonly thought of as lands free of human disturbance. Yet, recent studies have shown the varied impacts recreational activity may have on wildlife, underscoring how recreation may challenge protected area effectiveness. Accordingly, many protected areas are tasked with a potentially contradictory dual mandate: to promote recreational opportunities while conserving wildlife. However, impacts of recreation on wildlife vary by species or study area, revealing knowledge gaps in the field of recreation ecology.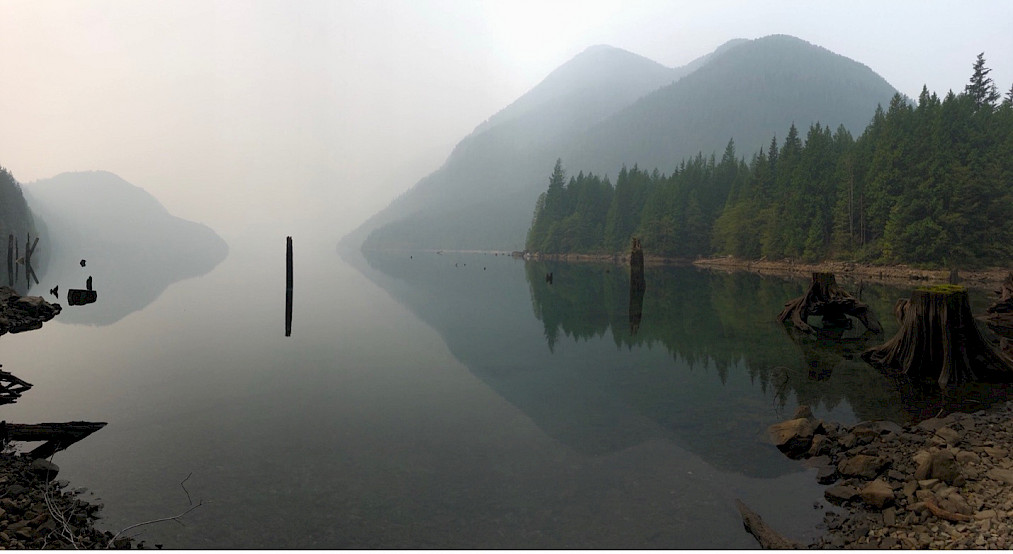 To help bridge this gap, in early 2019, we deployed camera traps in Golden Ears Provincial Park and Malcolm Knapp Research Forest, a protected area and adjacent research forest at the doorstep of Canada's most densely populated city: Vancouver, BC. Our goals were to better understand how wildlife habitat use is impacted by hikers, mountain bikers, horseback riders, and motorized vehicles, and to investigate whether some species were more active during nighttime hours in these areas to cope with primarily diurnal recreationists. Furthermore, this landscape was unexpectedly closed during COVID-19 lockdown periods, providing an interesting "pseudo-experiment" through which to further explore how wildlife respond to a lack of human activity.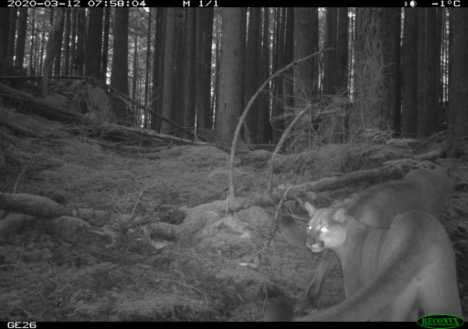 Our main goal when we started this project was to inform on recreation ecology in the context of a heavily-used protected area. However, since the COVID-19-induced closures fundamentally altered the human data we collected, we're now capitalizing on the exclusion of human activity during lockdowns to better inform recreation ecology through an experimental lens. We are currently writing up the results of the first analyses emerging from this project, and intend to submit these for publication within the next few months, so stay tuned for more on that! 
While the COVID-19 pandemic has been a tragic time, with insurmountable losses experienced in communities worldwide, it is our hope that we can use these unprecedented periods of human inactivity to better inform park management and wildlife conservation broadly. To learn more about our project, and to access a full repository of the wildlife images we've tagged so far in an interactive map, you can visit: https://storymaps.arcgis.com/collections/4f098dc70e8d42019b476edf066e8f6a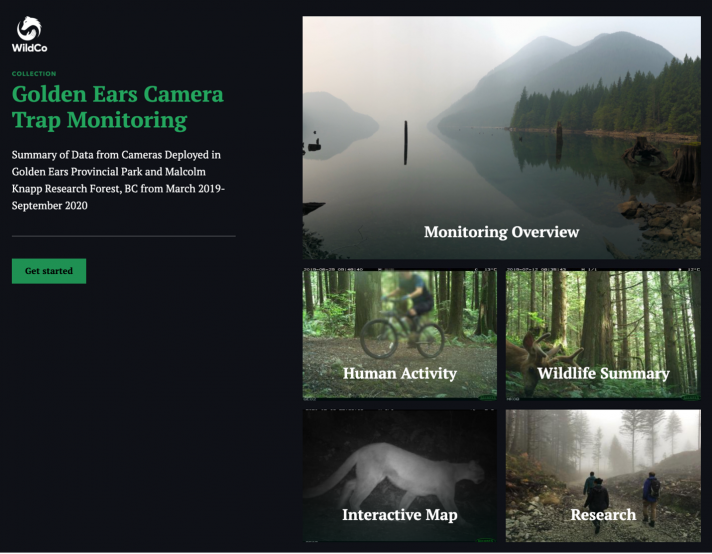 Written by Michael Procko, MSc student in the WildCo Lab at UBC. You can reach Michael at xprockox@gmail.com